A tremendous spike in student visa applications with the already existing pandemic-induced backlog has caused a never seen delay in the Canadian visa process. While it generally takes 3-4 weeks, at present, the waiting time has increased up to 4 months. In the year 2021, Canada invited over 4,00,000 international students, and Indians constituted 50% of the total invites.
Many students have already started their online courses, while thousands are impatiently waiting for their applications to be accepted. However, their inability to access the internet and the time zone changes provide no relief. This has posed a significantly adverse impact on the mental health of students. This can be understood by the shocking incident in Chhattisgarh. A 23-year-old student committed suicide just a day before his visa arrived, having waited too long for the visa approval.
This is a clear indication of the frustration and disappointment that Indian students have to bear with. The High Commission of Canada addresses this issue and has assured to improve the situation at hand. The commission has assured that most Indian students are receiving their visas every week. A continued effort is being made to reduce the waiting period so that appropriate measures can be taken to address the unprecedented influx of applications.
Taking the matter into their own hands, the Indian High Commission in Ottawa has issued a statement as well. "Highlighting these issues and the fact that Indian students have already deposited tuition fees with the Canadian institutions, we requested the Canadian authorities to expedite the processing of visa applications for students from India".
In light of recent events, the Indian embassy has also issued an advisory stating: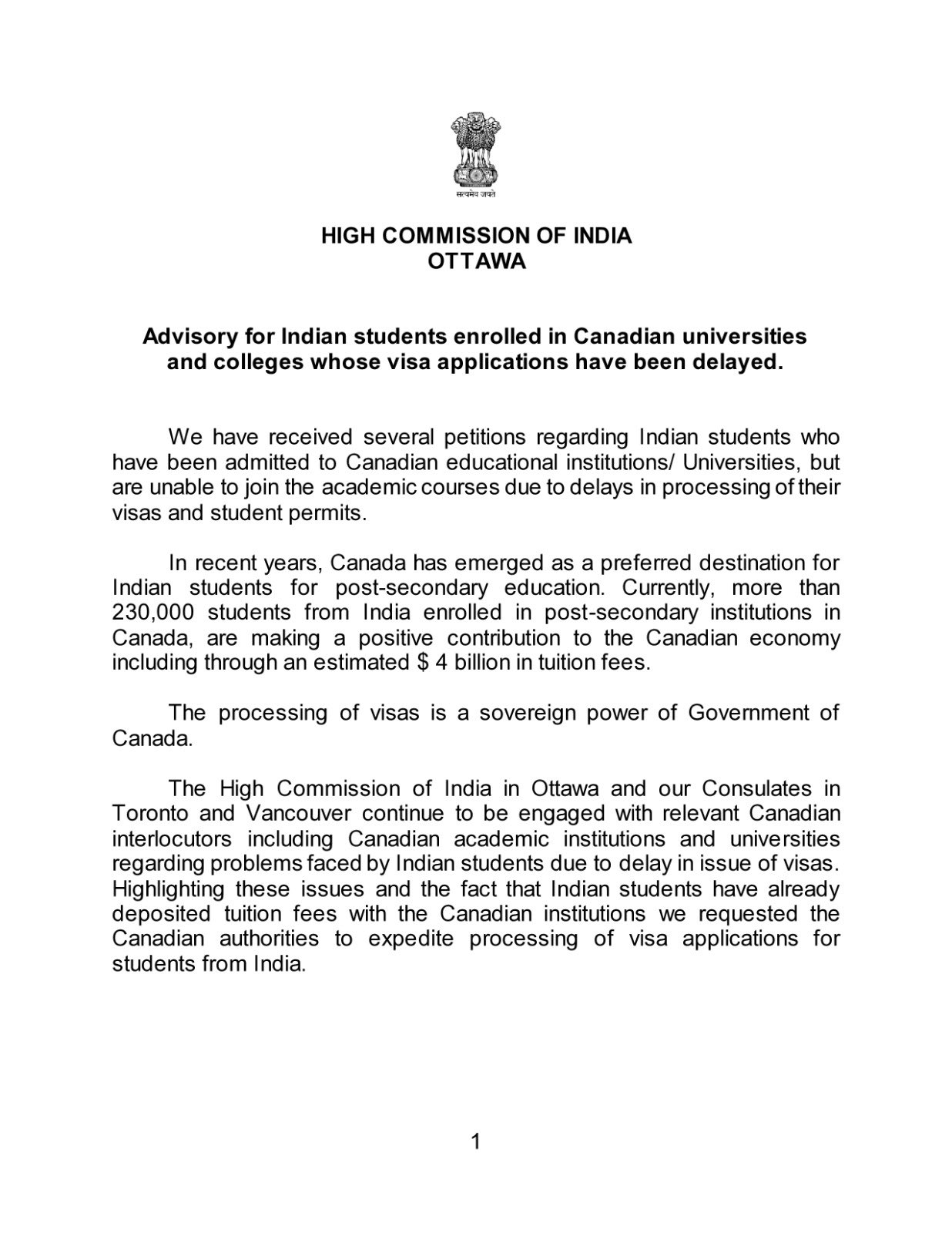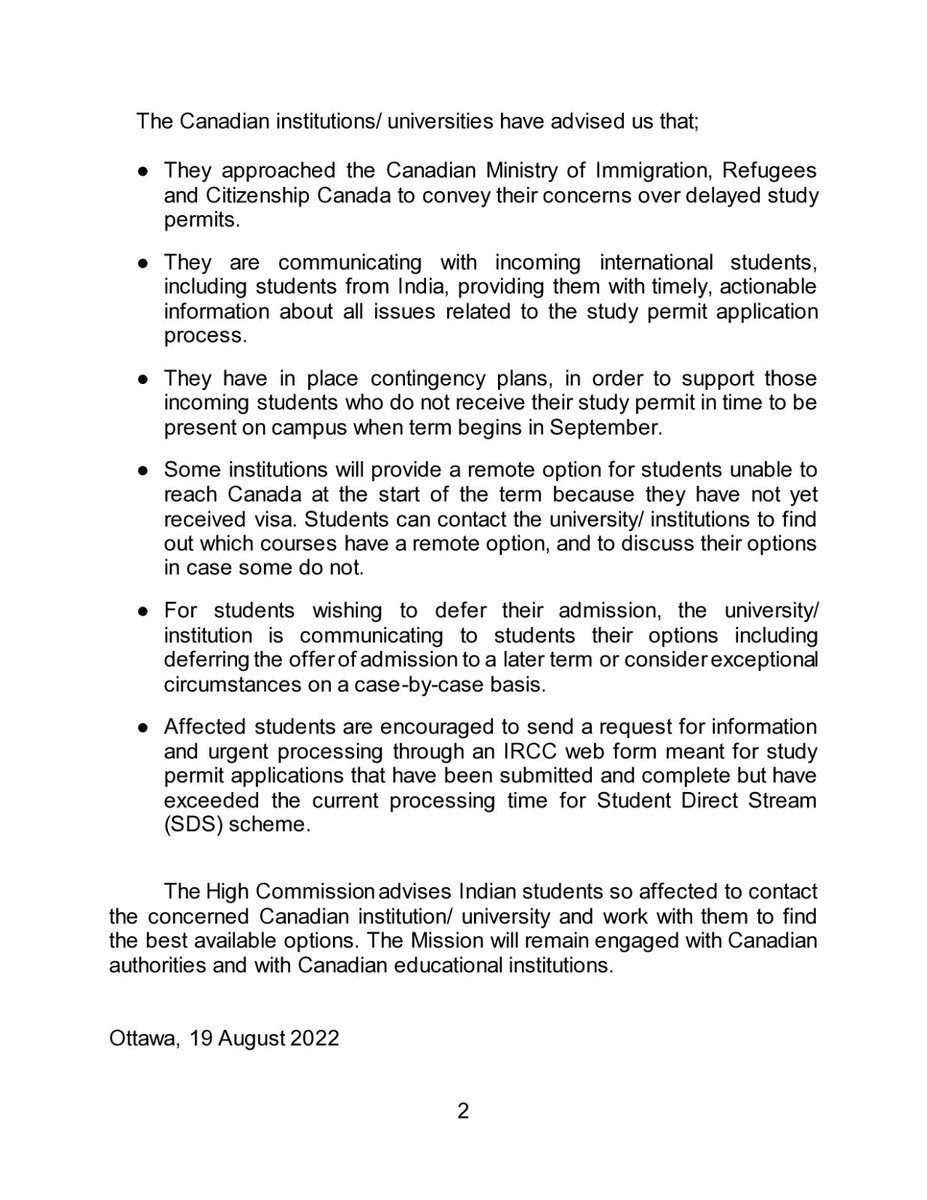 Clearly, the governments of both nations are making every effort to address immigration-related concerns and expedite the procedure. The students who are impatiently awaiting the arrival of their visas are receiving the right help at every stage at the same time. By making sure that nothing is overlooked on your end and being in touch with the authorities frequently, you can stay informed about the latest rules.
For more information related to Canadian immigration, keep following this space. You can call us at 9354934050 or mail us at info@newheightsoverseas.com to know more!